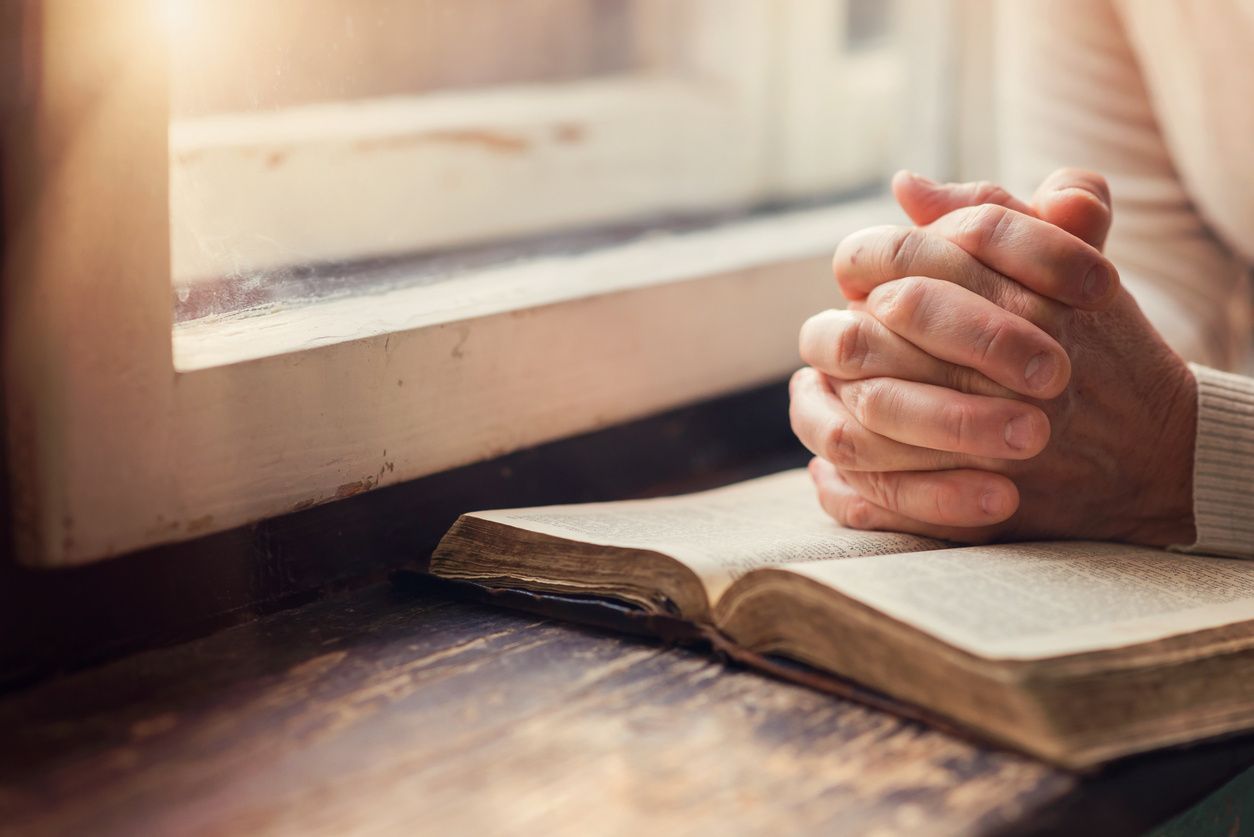 The Problem
Have you ever told someone you'd pray for them, then forgot to? Or maybe you quickly said a little prayer as you were walking away from them to make sure you honored your word.
The Solution
When talking with someone who could use your prayers, fill out a Perpetual Prayer Card with the person's information and their prayer request. Tear the two cards apart and hand them the card with your church's customized information, then add the contact card to your folder of contact cards.
Every day from that point on, perpetually open the card folder and pray for each individual situation.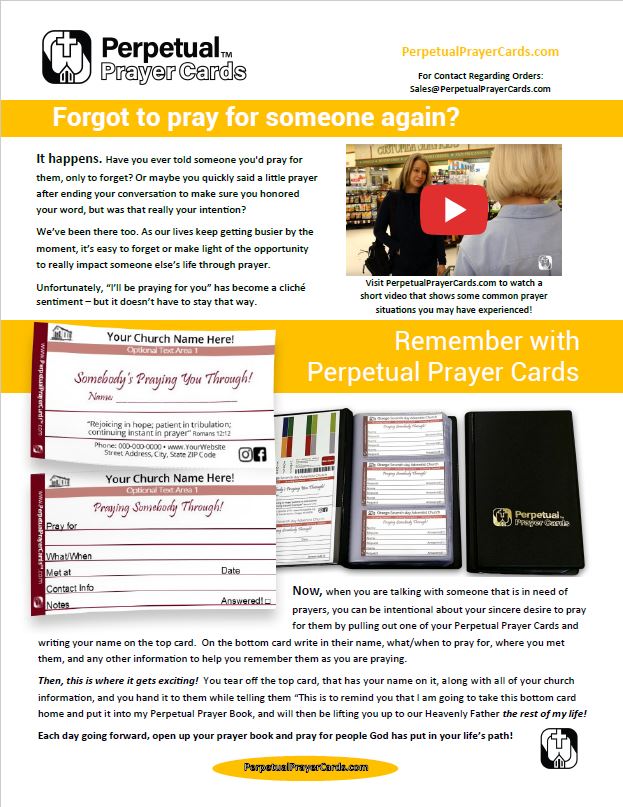 1 John 5:14,15
"And this is the confidence that we have in him, that, if we ask any thing according to his will, he heareth us:
And if we know that he hear us, whatsoever we ask, we know that we have the petitions that we desired of him."
Pilot Churches
Here are some of the churches utilizing the Perpetual Prayer Cards resource right now!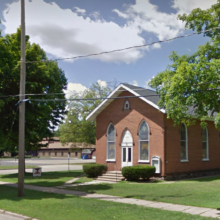 Otsego SDA Church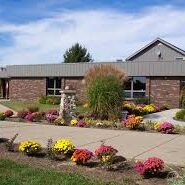 Gobles SDA Church
Feel Called to Bring This to Your Group?
Send us a quick email - we'd love to hear from you!