Perpetually pray for the people you come in contact with who need Divine help.
Perpetually pray for God to help those in your book, and to lead you to others who need Him!
THE PROBLEM
Have you ever told someone you'd pray for them, then forgot to? Or maybe you quickly said a little prayer as you were walking away from them to make sure you honored your word.
THE SOLUTION
When talking with someone who could use your prayers, fill out a Perpetual Prayer Card with the person's information and their prayer request. Tear the two cards apart and hand them the card with your church's customized information, then add the contact card to your folder of contact cards.
Every day from that point on, perpetually open the card folder and pray for each individual situation.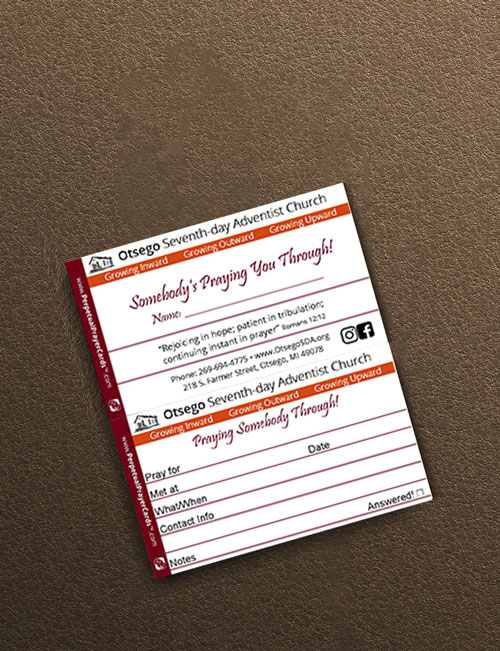 Next Steps...
Would you like to bring Perpetual Prayer Cards to your church, family, or prayer group? Contact us today!